The year 2013, in travel
When i planned to write about the trips of 2013, i felt that we hadn't travelled much in the last year and it would not make an interesting post. But, once i started collecting the trip photos, i realised that 2013 had been an amazing year, with so many trips and many new ones which had been on the checklist for quite some time. Particularly the monsoon months were filled with outings, so many of them that i am not able to contemplate how i managed so many weekends! Wishing all to a wonderful 2014 full of trips!
The first trip of the year was to Bhigwan, to see the flamingos. This was my second time to Bhigwan. The first time, we didn't manage to see any flamingos as we reached late but last year, the planning was perfect and so was the weather. We not only had an excellent birding/boating experience, but also saw a lot of flamingos in their full glory.
When we have relatives coming over and they are interested in short trips, we almost often end up in Bhuleshwar. Bhuleshwar temple has a bit of everything – not far away, lot of mystical history and a scenic location. This is one place which is a good visit all year round. You can have a look at Bhuleshwar during the monsoons here.
A visit to Panchgani or Mahabaleshwar during feb/mar has become a standard item on the year's itinerary, mainly to make the most of the strawberry season. Yes, we do go on a 250 km round trip just to have some strawberry milk shakes and mapro sandwiches! On this trip, we also went to the New Era Public school, the venue of the final scenes of Taaren Zameen Par.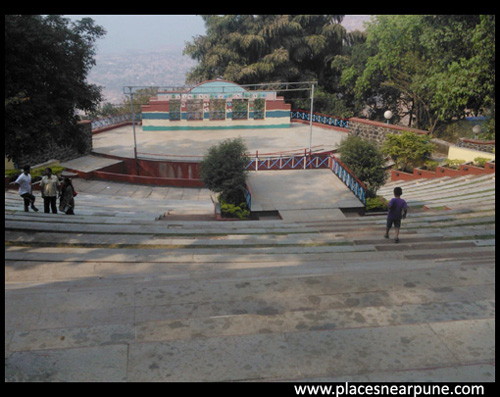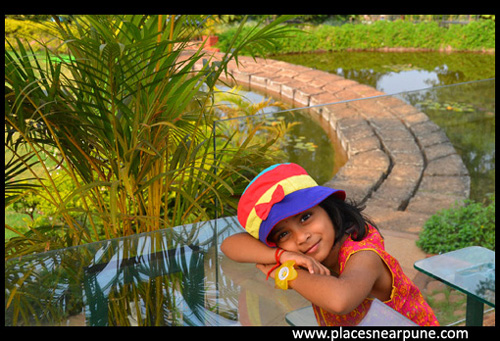 A new ISKCON temple had opened up in Pune and it was in the news for its grandness. So, a visit happened. It was indeed grand living up to the ISKCON tag. The atmosphere inside with the bhajans was mesmerizing!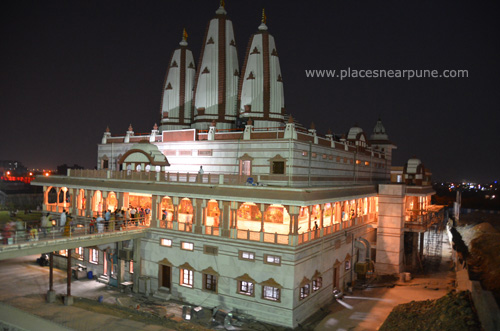 In April, i had go to IIM Kolkata for a classroom session as part of a course i was doing. This was my first time to Kolkata. The city was very crowded, but very vibrant. We took a short trip to a place where Ganges takes a big turn and then proceed to join the Bay of Bengal. Ganga was mighty, true to her stature! In the photo below, there is a bank on the other side, just that the river is so wide that you are not able to see it!
A trek to Purandar fort with colleagues has almost become an annual ritual. It is close-by, pretty easy climb and you get chai and bhel at the end of the climb, a great combination. As always, more than dozen people say yes to the trek, but on the fateful saturday morning, even if a handful turn up i consider myself lucky. So, on an early April morning, five of us did the climb to Purandar.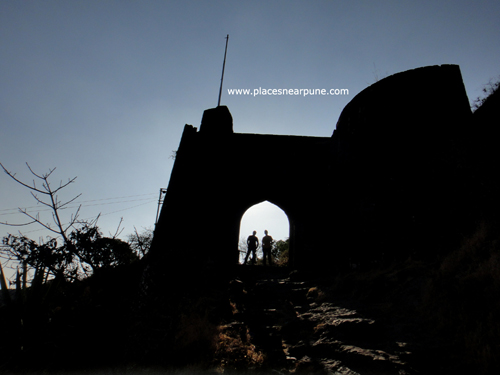 The monsoon was just around the corner and i was lucky to chance upon the Pune Heritage Walk. This walk (and many other themed walks) are conducted by a group called Janwani and, in my opinion, it is a must-do for anyone in Pune. I, in fact, managed to catch the last walk for the season as they close for the monsoon. A 2.5 hr walk on a weekend morning reveals an amazing amount of history of the city and many hidden temples/monuments/alleys. The pic below is of a Ram Madir (a huge one) right in the middle of Tulsi Baug. I have walked down this lane zillions of time and have never noticed a tiny arch of an entrance opening up to this huge complex.
The rains had begun, but not big enough yet for the big monsoon trips. So, off we went on a very short trip to Kanifnath temple, a short drive away from the city thru Bopdev ghat. On an earlier trip to Kanifnath, my dad commented that we (as a group) were more interested in the bhel and chai at a place rather than the place itself. This time, it turned out to be the case. We didn't even climb up the stairs to the temple (it was heavily raining), we just had Bhel and chai and turned back!
It was pouring big-time. Colleagues at work were away every weekend to some monsoon destination. In one such conversation with a colleague, i came to know about a place pretty close to the city called Kund Mala. So, we decided to visit this river-side and combine it with a visit to Sant Tukaram's Gatha Mandir in Dehu, a beautiful temple at a beautiful river-side location
Next was the first big trip of the monsoon. A big gang got together and we decided to go to Lohagad fort, a beautiful Maharashtrian monsoon destination! This was my second trip to Lohagad, the first one more than 3 years earlier. The advantage of a day trip during the monsoon is that you don't need to worry about the summer sun the entire day. We drove through the Hadshi route and then onto Pavana dam. This was the first time, i had seen Pavana overflowing and it was a beautiful sight. The moment we reached the base of Lohagad, it started pouring – pouring was an understatement. Few of the gang opted to stay back at the base while the rest of us climbed Lohagad in what could probably be the windiest, wettest climb we have ever done. But then these bad monsoon conditions are what that makes monsoon trips so wonderful.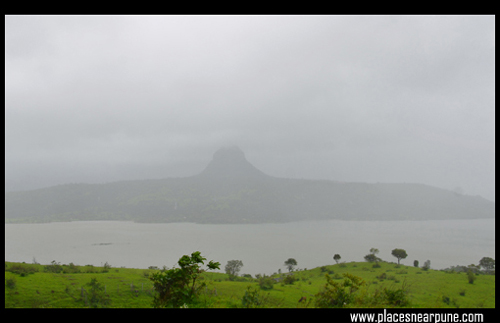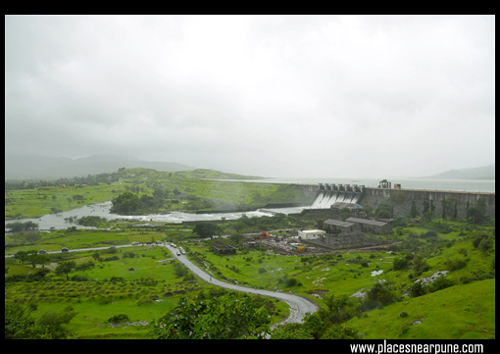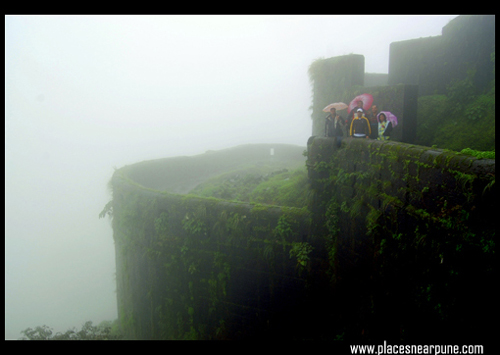 One week had gone by, the next road trip was due 🙂 Again, a big gang. This time, to Mandardevi temple, somewhere on the mountains between Bhor and Wai. The temple was a famous one and as any famous temple in india, it was crowded and poorly maintained. But then, the route to the temple was nothing short of amazing. Small villages in the valley resembled the mountain villages of Switzerland and the ghat section cut through the mountain sides was a thrilling drive. We descended into wai much earlier than anticipated and so, i took the gang to the remote stepwell from shivaji's era. Some of the locals advised us to visit the Koteshwar temple nearby – a cool temple in the middle of the river, which had been almost under water just a week earlier because of the dam upstream releasing lot of water.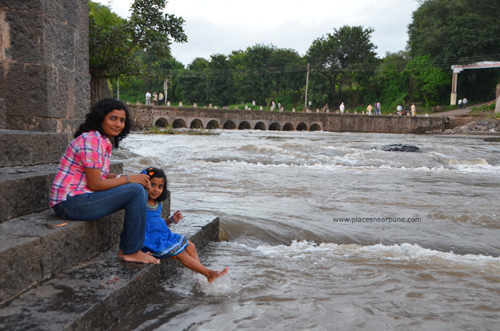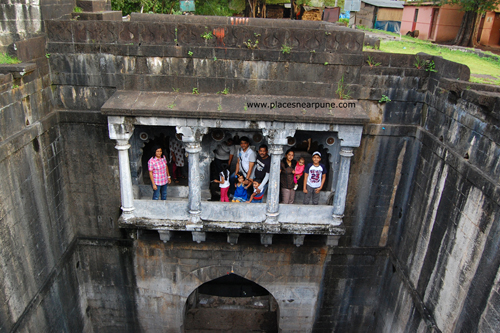 It was august, the "peak" monsoon month. And the first trip of august totally justified it. Wild – one word that would be fit to describe Malshej Ghat. NH222 is a very busy highway connecting Mumbai and Nagar, but a section of it, just few kilomteres long is a monsoon lover's paradise. A visit to Malshej was long due and we did it on a weekend when the rain god were angry and wild! Policemen were all over the place asking people not to stop as there were frequent landslides happening (a HUGE one had happened a week earlier crushing a truck underneath!). The waterfalls were extending onto the road and the visibility was practically zero. Vidhya was in the front seat and she kept mumbling that we should turn back. Close to Malshej is Ozar, one of the Ashtavinayak temples, where we went to thank god that we managed to come out of Malshej in one piece!
A short trip and a short climb took us to jejuri temple close to saswad. I had been there earlier with colleagues, but it was the first time for Vidhya, Akshara and our friends. An easy visit to an unique hill temple.
Every year, on Aug 15th, we always go on a road-trip and have Akshara unfurl the national flag. This year, Sunil accompanied us on a long, but beautiful road trip, across seven hills! We planned a route traversing many ghat sections and finally reaching Madhe Ghat. The road ends at one point and a 1 km slushy walk will take you onto a plateau from where a huge waterfall plummets down. You are literally on top of the clouds on this plateau.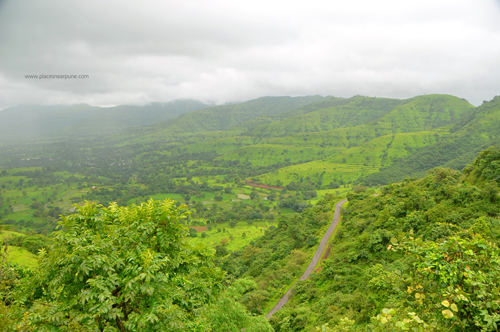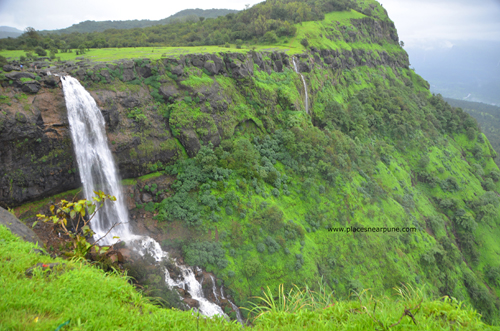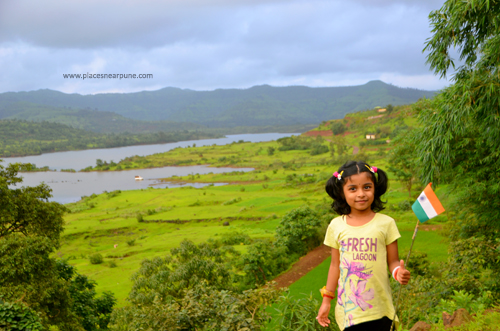 The gang wanted a short trip, with elders. So, off we went to lavasa, a great place to watch and photograph the play of light on colours!
Mym Mom and SIL came over for a weekend. We wanted to take them on a good monsoon trip and I & Vidhya unanimously agreed on Malshej. So, it was Malshej, again! We stayed at a agro-tourism resort in Junnar, our first time at such a place. The stay was very refreshing. The guy arranged early morning farm tours and for a city dweller, it was a cool sight to see all the vegetable plants. We also did a quick visit to Bhimasankar temple on the way back, but because of the heavy rains and the huge crowds, we skipped the temple. The photo is that of the overflowing Dimbhe dam close to Bhimasankar.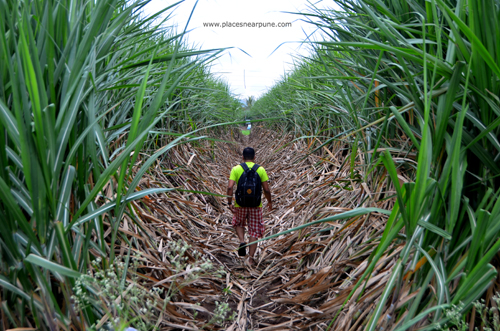 Last week of August, the monsoon were almost over. We went on a team event to the recently (then) opened Adlabs Imagica Park. A great theme park (i visited again this yr!)
Post monsoon means only one thing for the traveller from Pune – Kaas Plateau, Maharashtra's valley of flowers! So, off we went to kaas for the wild flowers. But, i have to admit that Kaas has become boring nowadays. Maybe, i need to take a break from kaas for few years.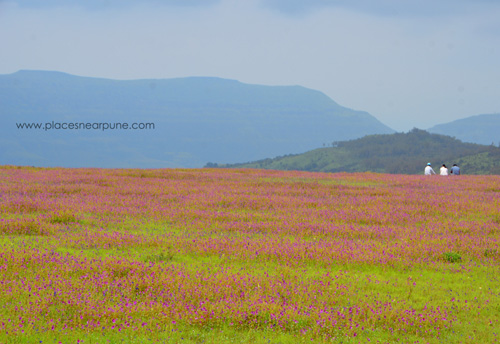 Almost two months had gone by after the monsoons, we were longing for a road trip. An impulsive decision took us to our favourite beach destination – Diveagar beach.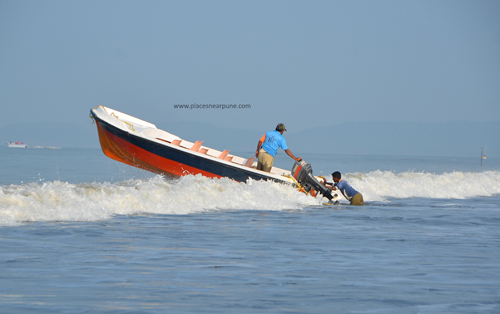 The year ended on a high note with a Christmas vacation to Mauritius. Well, not exactly a place near Pune, but then this post is about 2013 and has to include this 🙂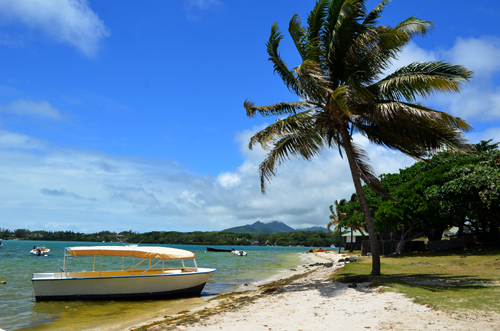 Two months into 2014, just one trip done. Have to catch up…