Hadshi Temple – Pandurang Kshetra, Sathya Sai Trust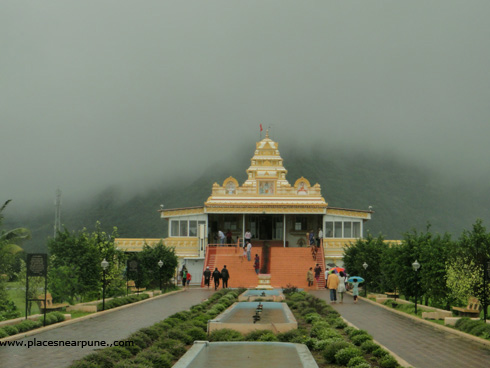 A heavenly place for both the young and the aged alike. While the young go about enjoying the scenery, the aged can relax in the serenity of the temple. It is not often that you can find a quiet and clean temple, but this is definitely one. This temple at Hadshi temple is run by the Sathya Sai trust and has idols of Pandurang (Krishna) and both the Sai Babas. They also do all the aartis like the ones at Shirdi Temple.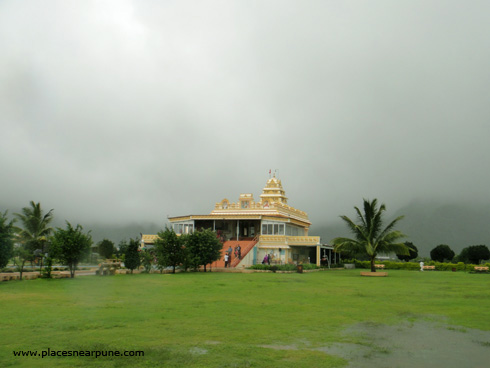 I saw a photo of this temple on a blog. One look at the photo and the location convinced me to go there and i wasn't disappointed. I have been there twice already. On one occasion, it was pouring like crazy and the other time, it was a sunny dry monsoon day. I would recommend this place to anyone who is looking for a place to take visitors out for a drive.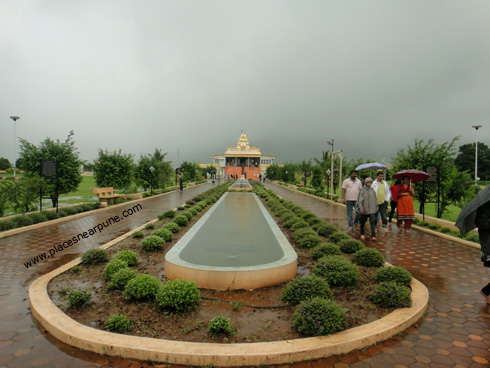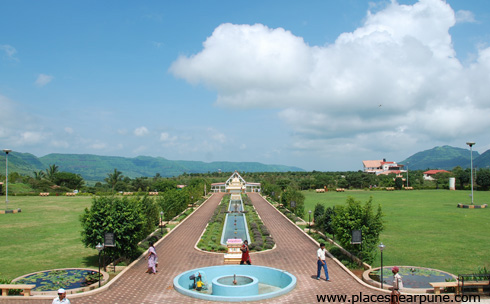 How to go to Hadshi Temple from Pune: Google Maps doesn't recognise either Hadshi or Hadshi Temple. You have to go to Chandni Chowk, then Pirangut, then Paud –> In the direction of tamhini/Mulshi. In Paud, take the right turn just after the Bus Stand. After this. keep going straight towards Pavana Dam/Tikona, then you will start seeing signboards. At a fork after around 15 kms, the road to the left will be marked with an arch saying Hadshi Temple. You have to be really talented to miss this. Then, the narrow road climbs up a small hill to the parking lot of the temple.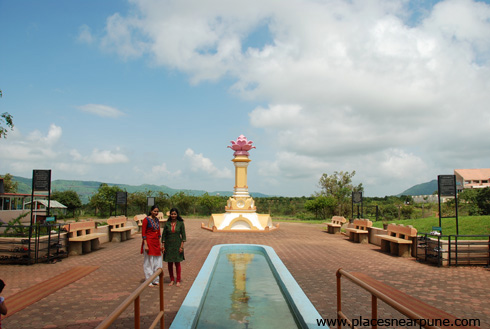 The first floor of the temple has the Pandurang Shrine while the ground floor has both the Sai Babas. The late sathya Sai baba visited this place in 2009 (surprising that i didn't read about this in any newspaper) and the photos on the wall show thousands of followers on the lawns of the temple listening to discourses.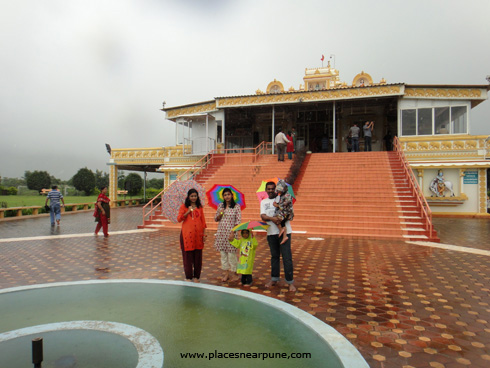 An added attraction is the good canteen. They had poha, sabudana kichdi, pakodas, bhel and lots more. Btw, learnt from my second trip that the hot pakodas are made only on Sundays! So, for those not religiously inclined, drop the ones who are so at the front steps and make your way to the canteen.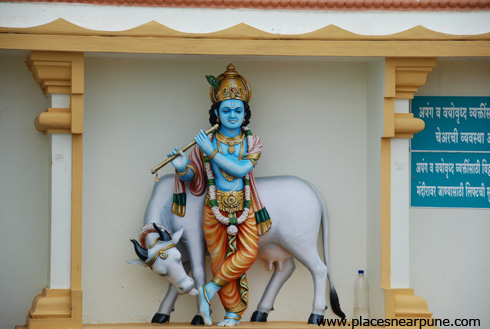 We had also packed lunch and had it just on the way down the hill close to a stream. It was a lovely evening with the sun playing hide-and-seek with the clouds. Then, we drove all the way to Pavna dam to see Tung Fort and the backwaters and then we retraced the same way back to Pune. If you have a few hours and need a place to go, this would make an excellent destination.