Lohagad Fort – in heavy rain
This post is a photologue from my recent "very rainy" trip to Lohagad. If you want details of the route/roads, head over to my original post on Lohagad fort here.
We took the Chandni Chowk-Pirangut-Paud-Pavna-Dudhiware Khind route. You can find the map here. It had been raining well the previous few days and it was heavily raining on that day too. The greenery on the way was too good. Just that it was very difficult to step out and take photographs.
The tung fort, in any weather, is imposing. It takes on a much more grandiose look during the monsoons.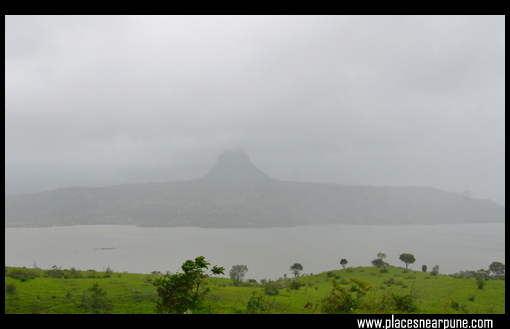 We then passed by the Pavna dam and for the first time, we saw water being let out of the dam and it was a scene any artist would love to paint on. In all the photos, the released water looked like a "charcoal" effect.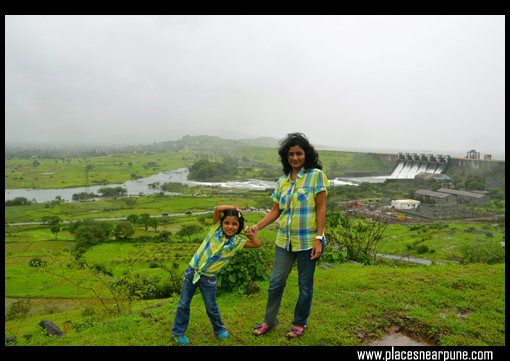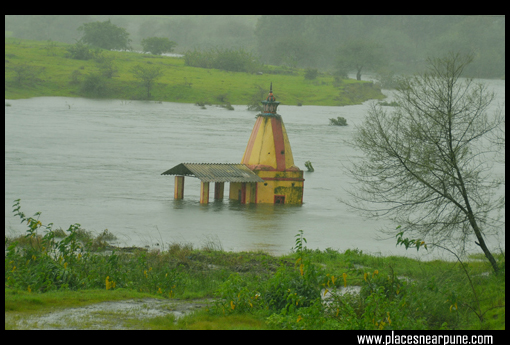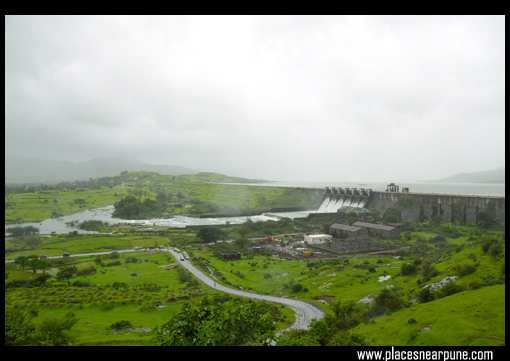 Just before lohagadwadi (the base village), we have to cross Dudhiware Khind – the mountain pass.
Finally began the climb on Lohagad fort. It is an easy climb, should not take more than 45 mins max. a little after the initial stretch, you take a turn to climb the stairs to the first gate. In the mist, it makes for an awesome scene. Each of us took turns to be part of this beautiful scene 🙂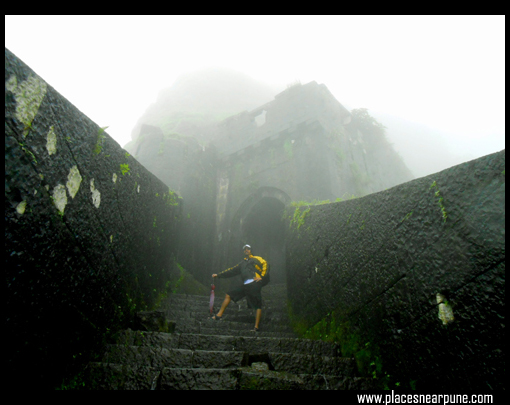 Every step is worth a photo break. This is one of the reasons that a short climb usually gets extended!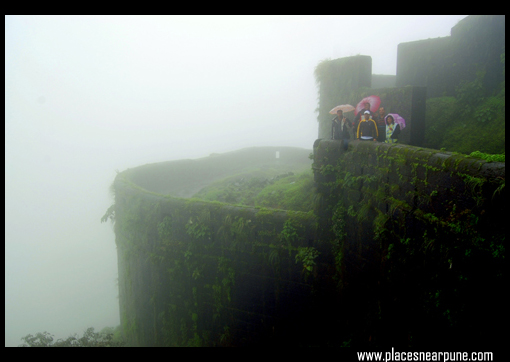 At one point, you have a flight of steps carved out of rock. When it rains, the water flows over the stairs like a small waterfall. This makes it a bit tricky/very interesting climb.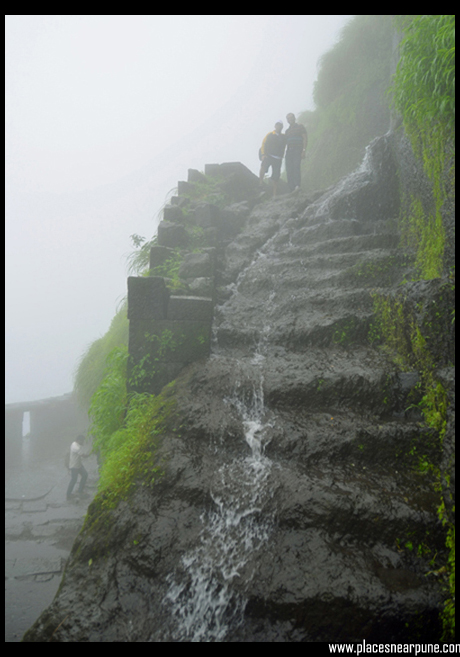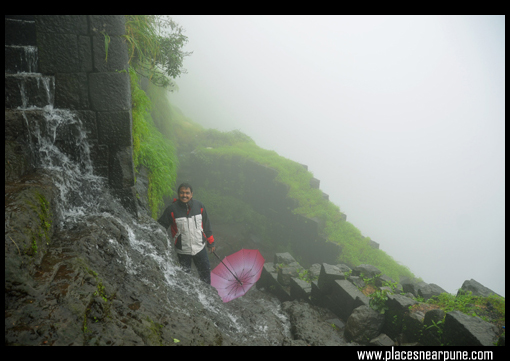 On the top, visibility was near to zero (and fun). It was raining too much for us to attempt to go to Vinchukata (the scorpion's tail ledge). So, we spent some time fooling around and then we started our climb down. Just before the top, there was a big puddle of water which made it a must to step into. And, i didn't want to put my shoes into the puddle. So, i had removed them. while at the top, it started raining and i casually mentioned to Vidhya to "protect" my shoes! So, she gave this pose as if she was being used to give cover to a shoe, of all the things!
Lohagad is a good start to anyone's fort exploration. It has still got lot of the structures in good condition and would make a great journey for any of your visiting friends/family for an introduction to the great Maratha forts.