Taare Zameen Par, New Era School Panchgani
If you remember the final scenes of Taare Zameen Par, there is a painting competition held on a mass scale in a school. There are hundreds of kids sitting on an amphitheater. For a very long time, i have wanted to visit this "famous" school in Panchgani. I visited this place last month. It is the New Era Boarding School.
The location is off a side road which visitors to Panchgani/Mahabaleshwar rarely pass by. The side-roads would be a wonderful sight during the monsoon, usually filled with mist. The view from the amphitheater is awesome.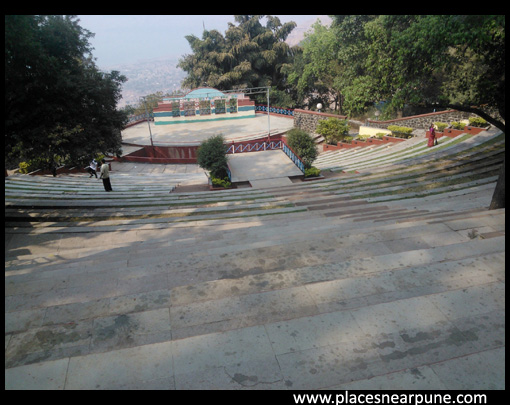 Now, a bit of reality. I actually didn't go inside the school and see the amphitheater. Vidhya, Akshara and our friends went inside while i was waiting outside the gate. Why? Because, i wasn't dressed properly – so said the school management.I was actually in shorts/bermudas and the school authorities didn't allow me in 🙂
A few things to note:
– Be "properly" dressed
– Cameras are not allowed, but no one objected to mobile phone cameras
– I heard that "tourists" are usually not allowed, but when i was there it was the admission season and the school authority allowed me in. No, i didn't fake an admission, but they said that it was ok at that time.