Bhuleshwar temple during the monsoons
The advantage of being in a place where there are distinctly different seasons is that you can keep going to the same place at different times and see totally different sights. This is the situation in and around Pune. During the monsoons, the whole area gets a facelift and everything looks green. So, on my second trip to the Bhuleshwar Shiva temple, the whole area around the hillock was green and presented a beautiful sight.
To know about the route to Bhuleshwar temple from Pune, check out the post from my first trip.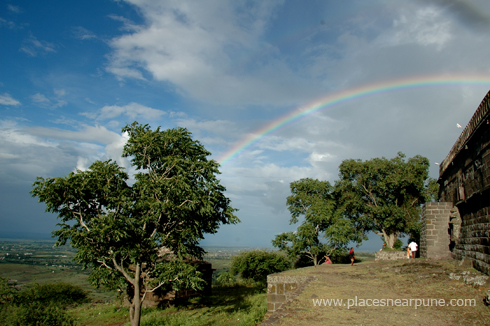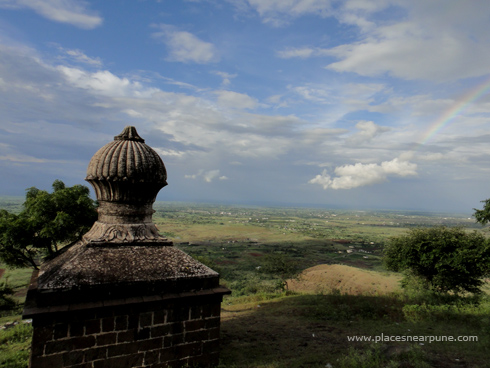 This time, i went a little earlier in the day around early evening. So, there was sufficient light inside the temple for me to photograph the statues. If you look at most of the statues inside the temple, they would have mutilated heads or legs. It seems that these statues were broken by the Mughal invaders centuries back when there were on an expansion spree.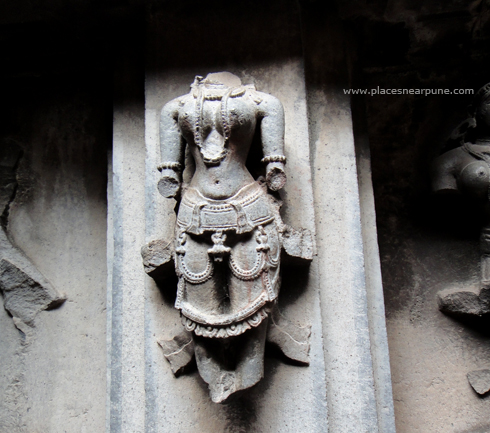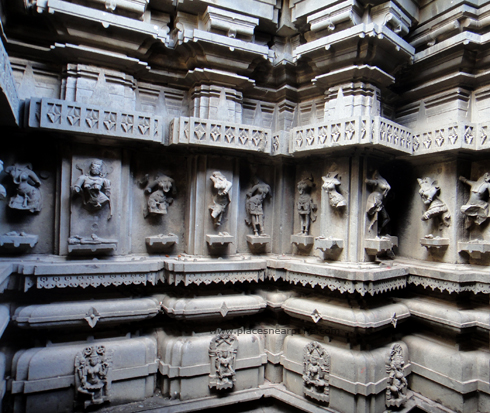 Akshara was sleeping during the drive up to the temple. But she woke up on hearing some drums being played outside the temple. Even though she was half awake, she was very cooperative with our various photo requests 🙂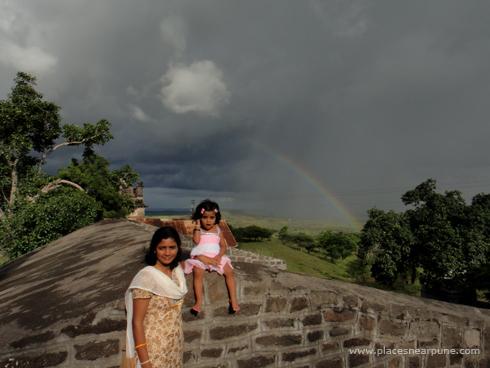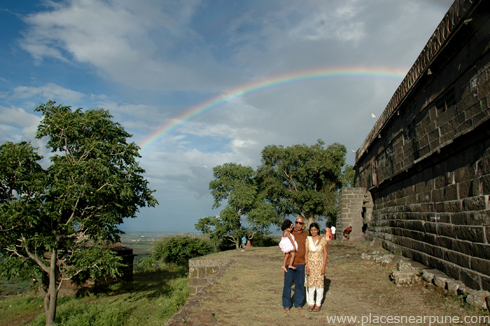 My new camera, Sony DSC TX5, has a sweeping panorma feature which is pretty cool. Click on the photo below to see a much bigger version.