Chaturshringi Temple on Senapati Bapat Road, Pune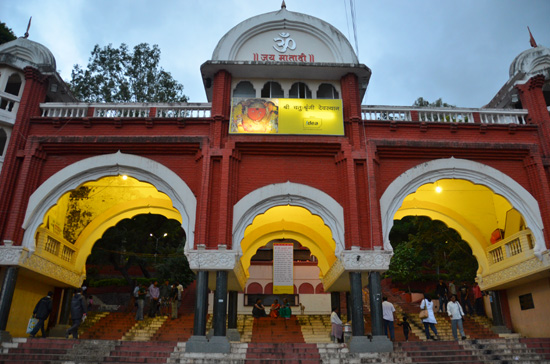 If you are looking for a break from the chaos of Pune city, then this is the place to go. Right in the middle of the city is the green haven, Chaturshringi Temple. The deity of this temple, Goddess Chaturshringi, also known as Goddess Ambareshwari, is considered to be the presiding deity of the city of Pune.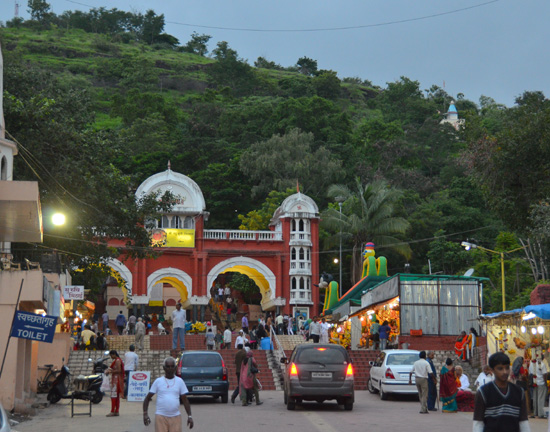 Chaturshringi literally means "four peaks". The temple also has shrines of Durga, Laxmi, Vishnu and the miniature idols of Ashtavinayak Ganeshas along with the main shrine of Goddess Ambareshwari. During the navratri festival, the entire temple is lit up with lamps making it a wonderful sight.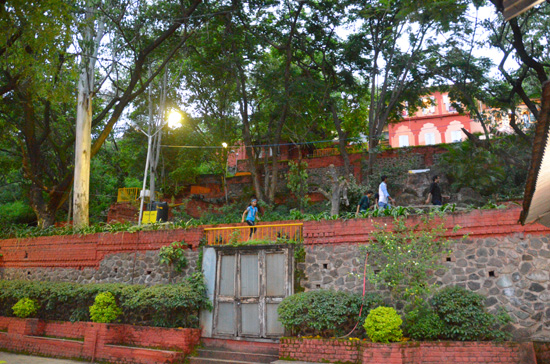 Location of Chaturshringi Temple: As soon as you turn on to SB road from University road, the entrance to the temple appears on the right. Most of the time, the right turn to the temple (across the road) is blocked, so you have to go ahead and take a U-turn. There is ample parking within the temple premises. There are also few games for the kids , something like what you see in a fair. Location of the temple is shown on the map below. From the parking, you have to climb around a 100 steps to go to the main shrine. Also, a good option for a morning/evening exercise!
You can climb further after the temple and go to the top of the hill (near the tower). From here, you get a great view of Pune city. I also found lot of birds on the top, small colourful ones. If you keep going further, you will find a trail which will take you to the other side of the hill, a short photographic walk maybe! A good place for an evening unwind and also gain some religious points in the bargain.