Monsoon Drive to Varandha Ghat
The road through Varandha Ghat is notorious for its bad maintenance and it shows up even more during the monsoon. But, it is this rawness that has kept the entire 50-60 km stretch of the ghat almost in a pristine state. This is a photologue from one of my many trips to Varandha during the monsoon. If you get inspired by these pics and want to visit, go over to my original post on Varandha for complete directions and more details.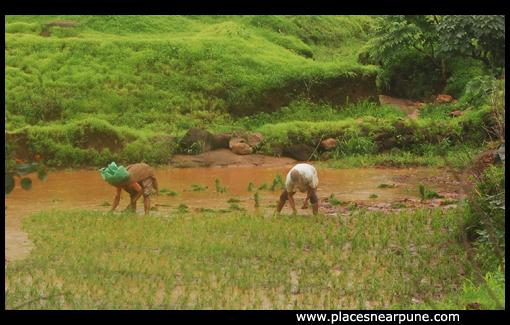 When it gets cloudy, the dark clouds almost reach to the ground level. It makes for an ominous scene!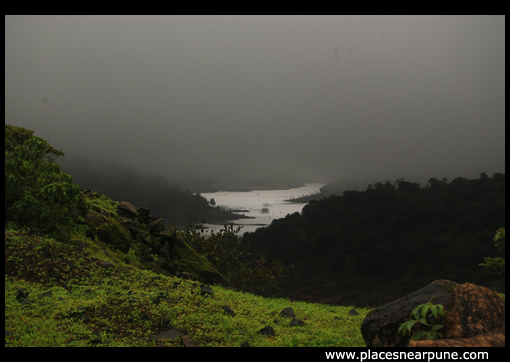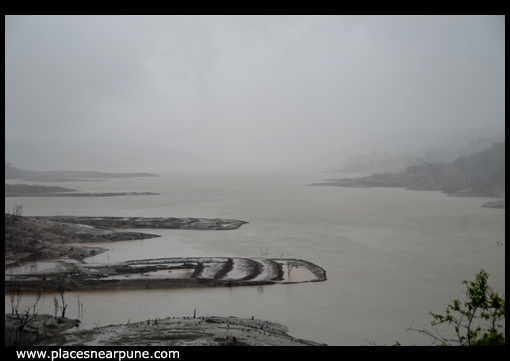 If there is even a semblance of a road, MSRTC would have a bus plying there. Every remote nook and corner is covered by state transport!
Every turn, every viewpoint would make for a good photo-op. Though the 60 km from Bhor to the Varandha should take just an hour, it would end up easily taking more than 2 hours with the stops you would make.
The main viewpoint along this stretch, also referred to by the Waghjai temple, is a narrow cliff-hugging road with a 270 deg view of the range.
We cannot just ignore the waterfalls on this route. We always stop at this one below as it has ample parking space (along the turn) and you get to walk on the stream for around 10 ms to reach the fall. When we were on our way to Varandha, it wasn't raining. The white-water snaps are from that time. When we were returning, it was heavily raining. Look at the brown colour of the water and also the volume. The small waterfall was raging with the rain. The rock in front of the fall is not even visible.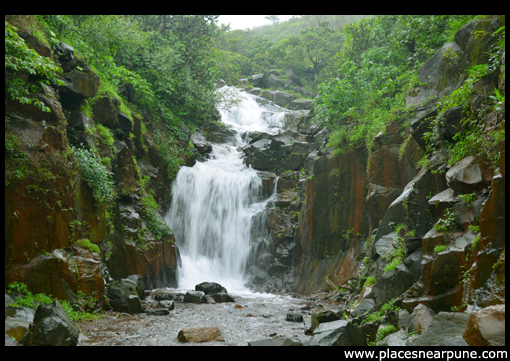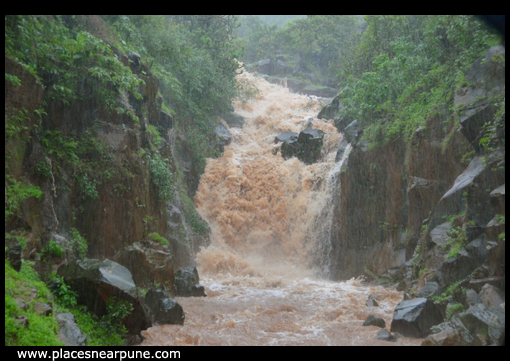 Even the dirty brown water looks picturesque. On one turn, we saw two small falls, one with clean white water and the other muddy-brown!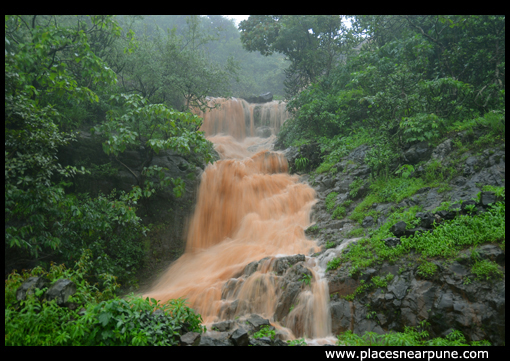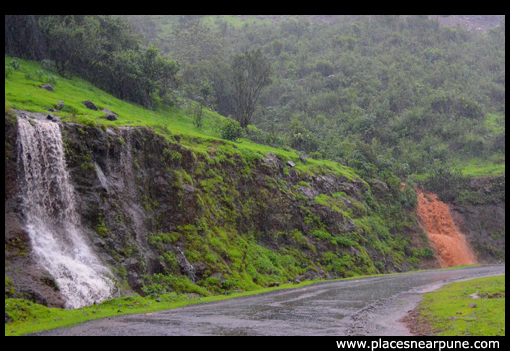 Waterfalls are a photographer's fantasy. If you know how to work with the shutter priority mode, you can slow down the shutter speed and get silky smooth shots like the one below.
It was a wonderful trip in heavy rain. Even the kids enjoyed it. This is a short compilation of few waterfalls we saw along the way. The first one was especially beautiful and the last one shows what a small waterfall can turn into, when it rains.
If you want to visit Varandha, go over to my original post on Varandha for complete directions and more details.