A short drive to Narayanpur Balaji Temple
My first trip after coming to Pune in 2009 was to the Balaji temple near Narayanpur. This also qualified as the first outing for Akshara (she was around 8 months old then). So, i wanted to do the same "first" trip for Advika (my second daughter). It had just started raining a few days earlier but the surroundings looked green enough to make this trip worthwhile.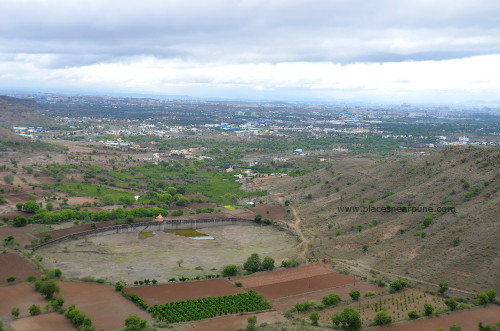 We drove through Hadapsar and dive ghat. With the low lying clouds, the view from Dive ghat was very good. In fact, many people from the city drive over to the ghat area for a short break as there are places where you can park your vehicles and just enjoy the view.
Surprisingly, there was no crowd at the temple. We went on a saturday, around 4 pm. We just walked in directly to the shrine. The light rain made the trip very enjoyable, even for Advika!