Kodit Mhaskoba Temple near Saswad
One day, i got an email from a 70-yr old follower of my blog recommending this temple. He also sent me an article in Maharastra Times about the temple. It was in Marati and i didn't understand it completely. But, any new place , that looks good on a photograph is good for a visit.
This was technically the first trip of the 2014 monsoon. Invariably, the first trip of the season is always to a temple. We usually have a big crowd for the first trip and the common safest denominator is a temple. Many retire for the season after the first trip and that's when the walks and the treks start.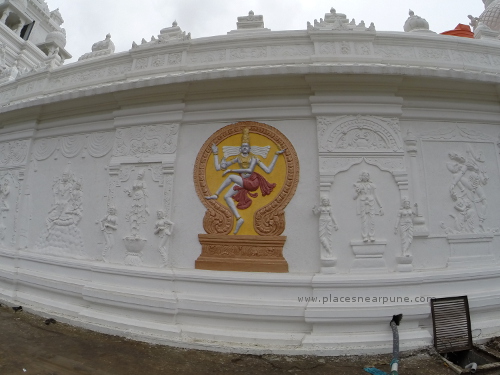 balaji narayanpur temple is just 10 kms away. Kanifnath temple is also close. We went through the Bopdeo ghat route, crossed kanifnath, then took a right after hiware. You can also come from Saswad. See the map below for the route to Kodit temple from Magarpatta City.
The temple seems to be modelled on the Balaji Narayanpur temple judging by the overall structure. The temple had dozens of mythological stories sculptured on its walls.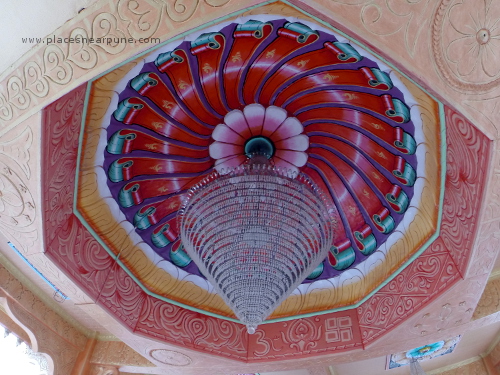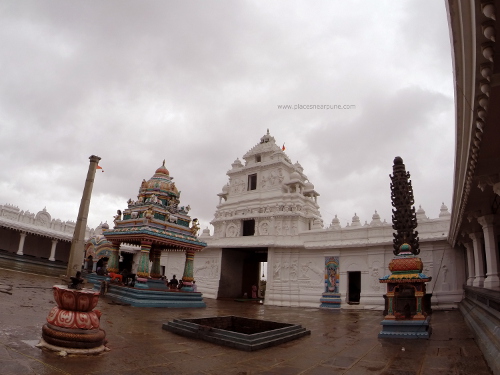 We reached there at around 12.45 and the main shrine was shut. They opened it at 1 pm. Free food was also served inside the temple. The idol was of the typical style you see in these areas, a single bodied, orange (vermillion?) covered one with giant eyes.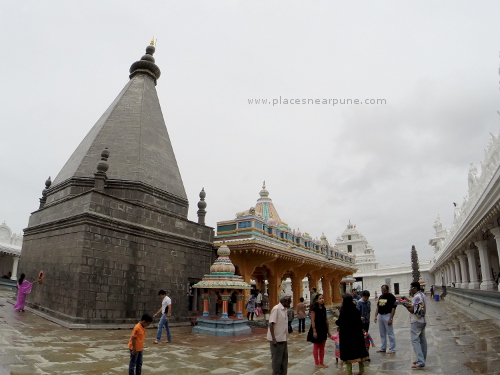 There is a restaurant called Madhuban which we always visit when we are in this area. We sometimes drive the extra 10 kms from Saswad towards Jejuri when we are returning through Saswad. We have even driven all the way from Pune for dinner 🙂 This place is very (extremely) hygienic (have a look at their kitchen, you will be surprised). Their Maharashtrian items (which they serve only during lunch) is very good. They have also a small lawn where the kids spent some time running around. The map to Madhuban is given below. It was a good trip which ended in a good lunch!