Mayureshwar Wildlife Sanctuary near Supe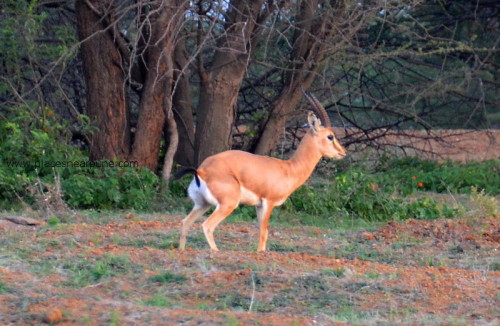 At 5 sq.km, Mayureshwar Wildlife Sanctuary is supposed to be the smallest sanctuary in India. Maybe someone decided that a small patch of dry forest would gain prominence if made into a sanctuary! Nevertheless, it is an interesting short trip from Pune, especially with kids.
Mayureshwar is near Supe, approachable from Solapur road. See the route map from Magarpatta city below. There are public roads through the sanctuary. There is an office at the entrance where you have to pay the entry fees: Per person: 30 INR, per car: 100 INR, per camera: 50 INR. Technically, you can just drive through without paying, but i guess it is better to pay this small amount than be stopped by the forest guards and asked lot of questions! From the main road, you will see a dirt road (with a barrier) going inside the forest. This is where you will start your "drive-through". Switch to earth mode on google maps and all the dirt tracks will be visible.
There are lot of Chinkaras in the sanctuary and a sighting is guaranteed, as the forest cover is not thick. There are also supposed to foxes and rabbits, but i didn't see any. Depending on the season, you can also lot of birds. You have to be patient and silent to approach the chinkaras or else you have to put on your Usain Bolt shoes to get anywhere near them. It is better to park and one place and explore on foot. There are also few watchtowers which will help you identify pockets where there are many animals.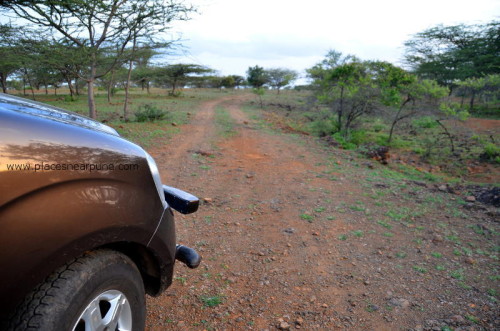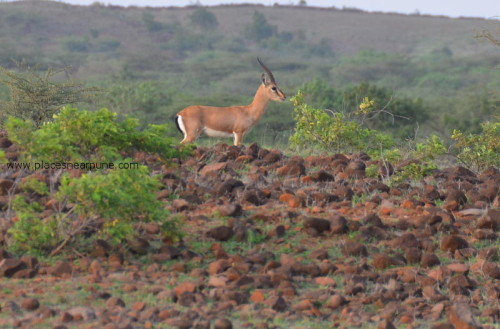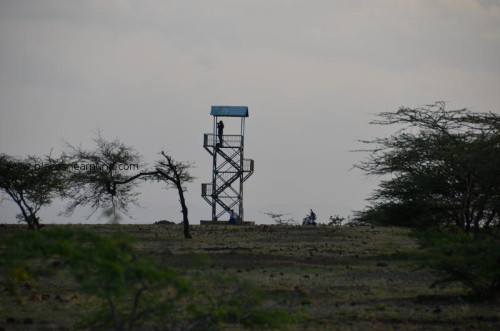 We spent around 30 mins driving around and saw lots of Chinkaras. The kids also had a different experience (as against to seeing them in a zoo). It is a good place to spend few hours walking around with friends and can also be combined with a visit to the Morgaon Ashtavinayak temple.