Sunset point in Mahabaleshwar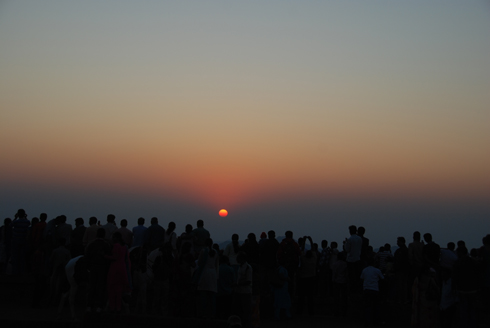 I guess that the sunset point is the most crowded viewpoint in Mahabaleshwar just because of the fact that you cannot view anything at other viewpoints at that time of the day and not because this viewpoint offers an excellent view. The location is actually good, but there are lot of tall trees just beyond the viewing area which present us from seeing the sunset over the mountains. All you get to see is the sun making its way down towards the mountains and for this i dont need to go all the way to Mahabaleshwar :-).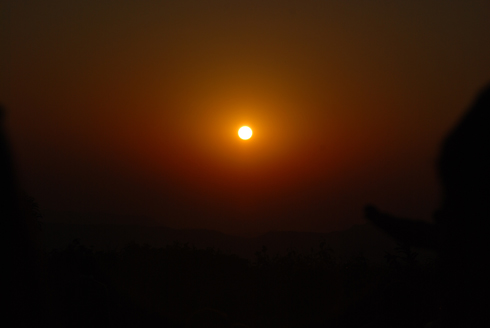 Having said that, if you are near Sunset point near the time of sunset, do go and visit. If it is your lucky day, you may get a chance to see a colurful sunset. In fact, i would definitely visit this point sometime late monsoon, as it is the clouds which make a sunset.
Like other viewpoints in Mahabaleshwar, you find lot of horses here. But, in an attempt to lure tourists for a ride, the horse-keepers make the horses jump around and in the process kicking up lot of dust. This makes it really irritating to stay around the place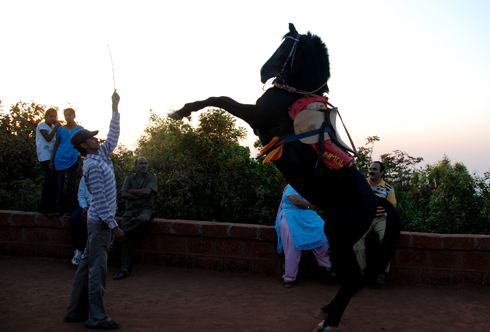 Just the sunset was boring, so i moved back and started taking photos of the people viewing the sunset. I got some interesting snaps.
As we are on the topic of sunsets, here are some photos of the sunset taken from my balcony in Magarpatta city