Arthur's seat view point in Mahabaleshwar
Though Arthur's seat view point is quite far from the Mahabaleshwar town centre, it is one of the most popular view points for its dramatic "grand canyon" like views. The drive is through heavily forested areas and during the monsoon, the mist makes the drive eerie as well as enjoyable.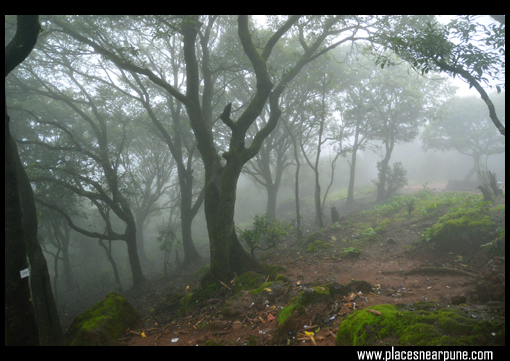 Rains and Butta make the perfect combination for anyone in Maharashtra and it is no different here. Of course, add a chai to it 🙂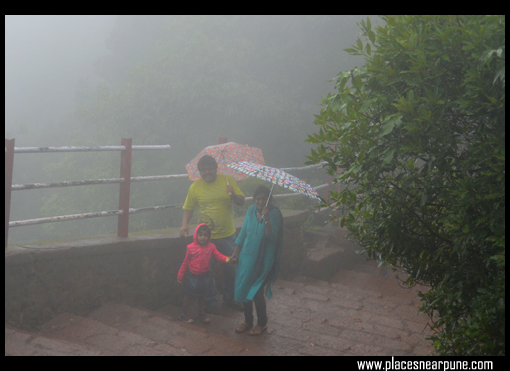 Once you get down from the parking place, you will get a view of your final destination i.e. the actual srthur's seat. This view is motivating enough to make anyone consider the 30 min walk to get there. The walk is an easy one with stone/mud steps for most of the way. It might get messy during the monsoon, but that is part of the fun. There are lot of vendors all over the route to keep you busy with food in case you get tired.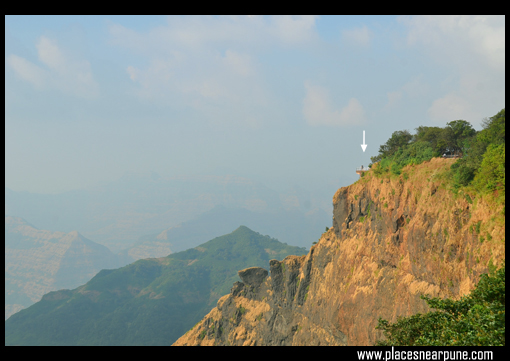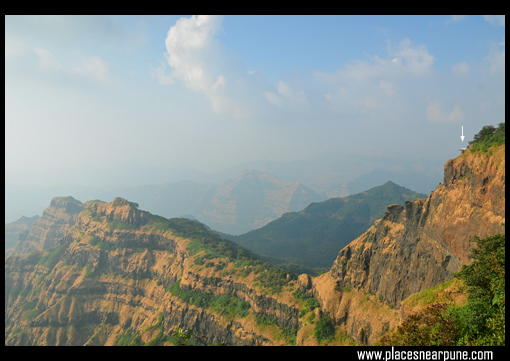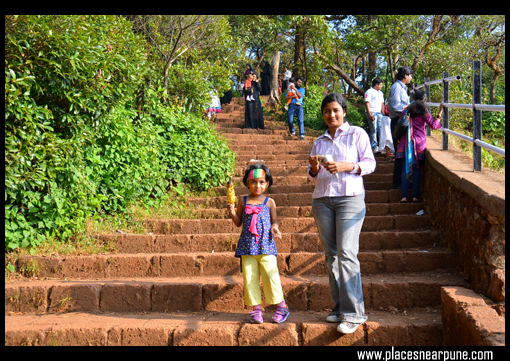 If you are a photography enthusiast, the walk will take much longer as the views of the cliffs all along are great. There are also named viewpoints like the Savitri Point.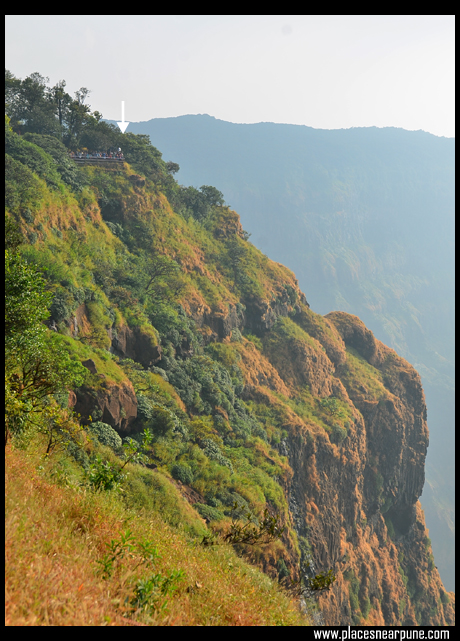 Location of Arthur's Seat View point: I usually visit the view points and then head over to Mahabaleshwar town centre for lunch. I have given a detailed route map starting from a point on the Panchgani-Mahabaleshwar road (A). If you follow the below map, you can three interesting sights before heading over to a break at the main marketplace. A – Point on Panchgani-Mahabaleshwar Road where you should turn right (coming from NH4 – Pune side), B – Kate's Point along with Needlehole point/Elephant View point, C – Krishnabai Temple (source of river Krishna) – not to be missed during the monsoon, D – Arthur's Seat View point and E – Market.
Once you reach the view point, you have to jostle for space as it can get quite crowded in the small space. A photo taken from the steps above the platform would cover the dramatic view. You also have local photographers waiting to take your take your pic for 50 bucks. There are lot of monkeys around. Akshara was trying to swing, but a small movement in the branch terrified her as she thought that a monkey was close to her!