Lohagad Fort Scorpion's Tail – VinchuKata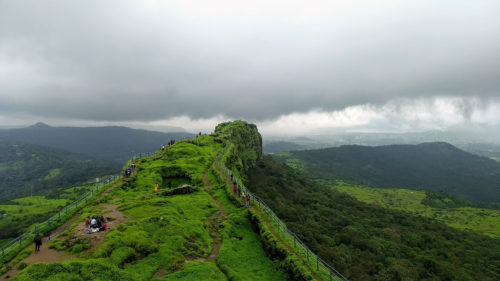 Lohagad fort would be one of the best representations of what a Maharashtra monsoon has to offer – its history in forts and the scenic beauty during the monsoon. Climbing the fort requires a short walk of round 30 minutes and it is easy for the most part except a few patches which can become slippery in the rain. Otherwise, people of all ages can easily go to Lohagad fort.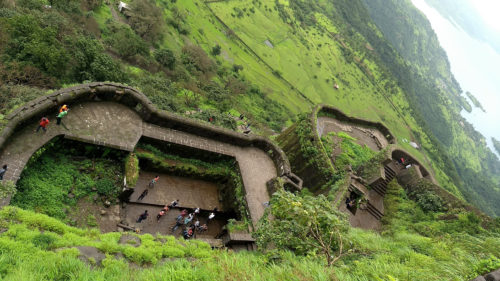 If this is your first time to Lohagad, go to my original Lohagad fort post for all details on directions to reach there. Also, you can more photos of the fort on a very rainy day!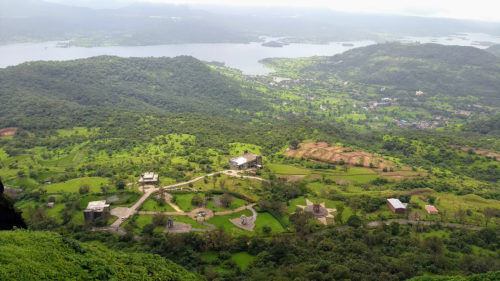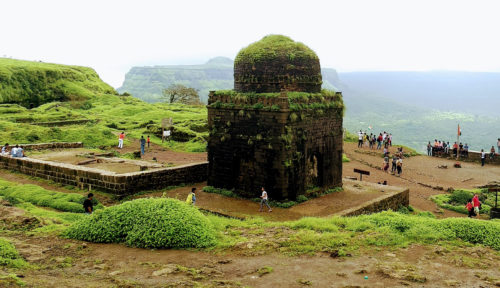 Upon reaching the top, most people take rest, take few photos and then come back down. But there is more to the fort than the part you see at the end of the steps. If start exploring along the border wall, you will see a grand section called the VinchaKata or the scorpion's tail, called so due to the shape represented by the geography. This is a not-to-be-missed part of the part. It will take you a further one hour to go to the very end and return, but it is totally worth it.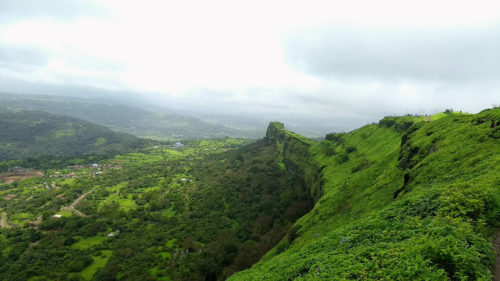 At many points, you walk close to the edge of the cliff. But it is safe as there are barriers installed all along the edges. Imagine a thin strip of land with almost vertical drop offs at either side. That is what Vincha Kata is. There are water tanks which add to the scenic beauty of the place.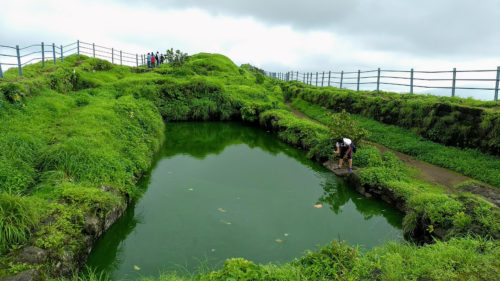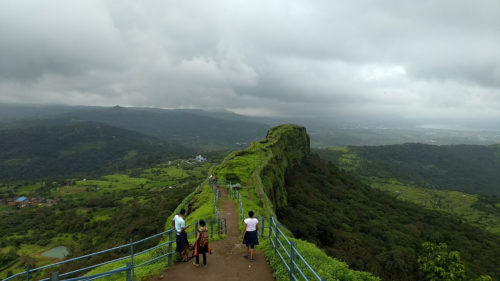 On an overcast day, the mist descends almost on the fort and the view from this side of the mountain is amazing. Next time you are on Lohagad, do not miss going to this side of the fort!