Bedse Caves near Kamshet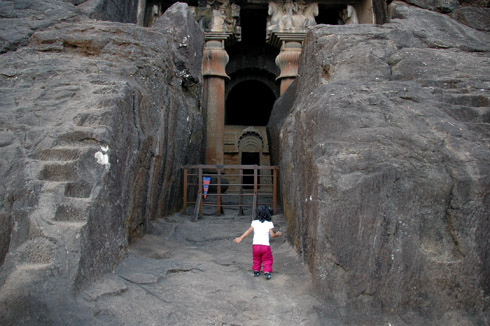 Bedse caves would complete the trio of Buddhist caves around Lonavala and Kamshet along with Karla Caves and Bhaja caves. But the bedse caves relatively lesser known to the touristy crowd and gets much lesser visitors than the other two. This was actually a good reason for me to go and visit this place.
How to go to Bedse Caves from Pune (Magarpatta): Take the NH4 towards Mumbai (Don't go on the expressway). Once you reach Kamshet, take the road going to Pavananagar or Pavana Dam. Keep going on this road for around 7-9 kms until you see a turn to the right marked as "Bedse". The bad road starts here. For the next 2-3 kms, the road is pretty bad, but some patient driving can get you across. Then you will reach the village of Bedse , which is surprisingly big for its remote location. Park your vehicle here and then walk on a clearly visible trail for around 0.5 km until you see the stairs leading to the top. If you have Google Earth, use this KMZ File to see the exact location. Once you open this in Google Earth, zoom out to see the roads from Kamshet.
I went to this place in early winter. It was still green. Judging by its location and its surroundings, this place should be amazing during the monsoons. But, the last 2.5 kms road would be pretty tough during the rains. The stairs are very properly laid out. The climb is easy and you should reach the top within 20 mins. We did, with so many small kids with us!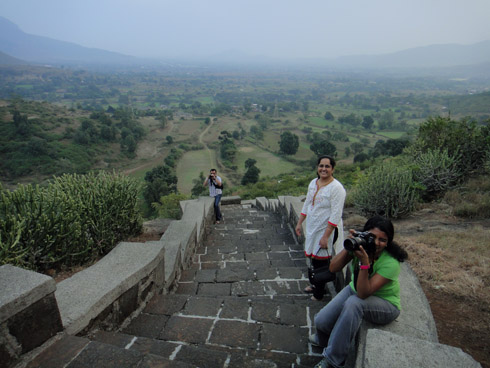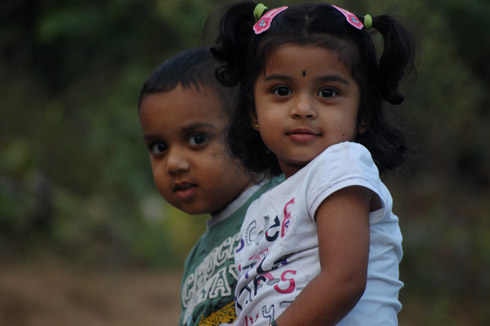 There was also the remnant of a huge waterfall just next to the steps. This should be a great sight in the rains. Akshara insisted on climbing herself for quite a distance and the steps were not so huge that it was possible for her to do so.
The actual caves are smaller than Karla or Bhaje, but interesting nevertheless. The unhindered view from the top is good. Also, the side walls of the caves are very conducive for climbing up and displaying your i-originated-from-monkeys skills. Akshara was pretty keen on climbing up the rocks and she actually did a decent job of it!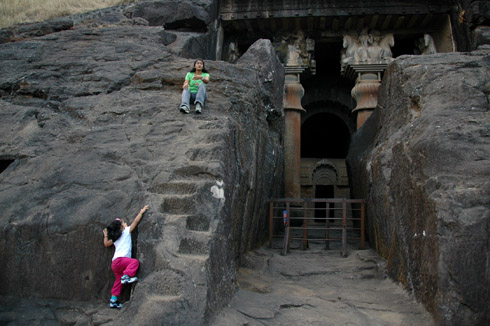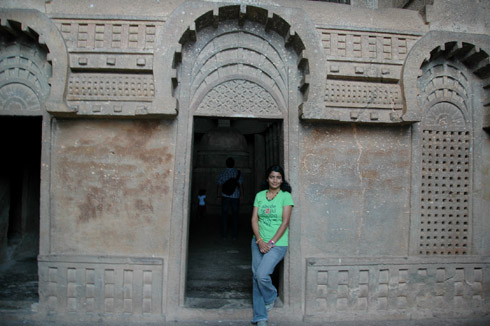 A good half day trip from Pune. A must-visit during the monsoons for its scenic location and remoteness.