Jarsheshwar Temple near Khadakwasla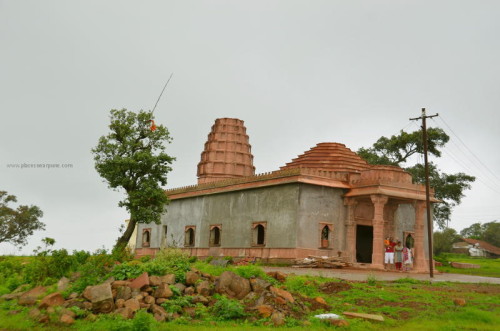 A suggestion by a reader of my blog took me to this place. A small temple in a remote location with a wonderful lavasa-type access road made it a great half-day trip. To my surprise, a search on google didn't bring up any travelogues. All the mentions were related to plots available in that area. I love visiting such off-beat places.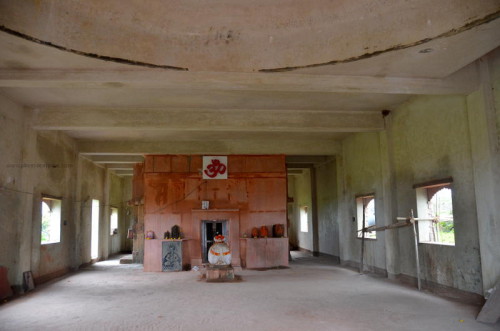 Location of Jarsheshwar Temple: The hill on which this temple is, is on the other side of khadakwasla dam, close to Splendour country club. Around 200 ms before Splendour Country club, you will see a private road branching off to the right, climbing the hill. This road has a check post. All you have to do is to make an entry and say that you are visiting the temple and you will be let through. The map below gives the route from Magarpatta city to Jarsheshwar Temple.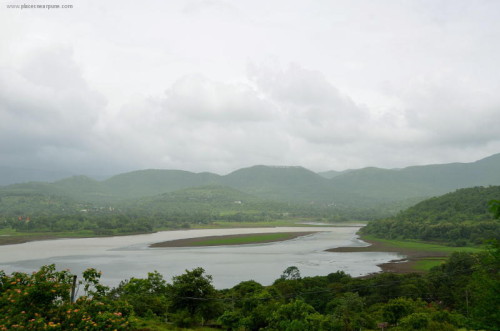 The climb from splendour country club to jarsheshwar is around 8-9 kms and is almost lavasa-like. Since it is a private road with many bungalows lined on the side, the road is a very well maintained smooth road and makes for great driving. The views at every turn will make you stop and hence plan for a long drive of 8-9 kms!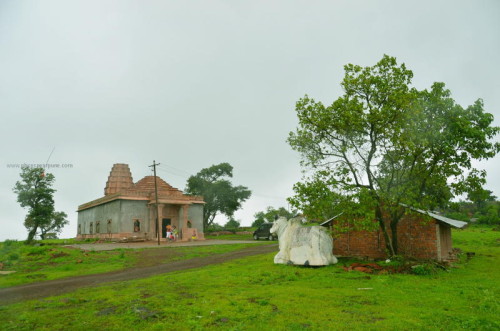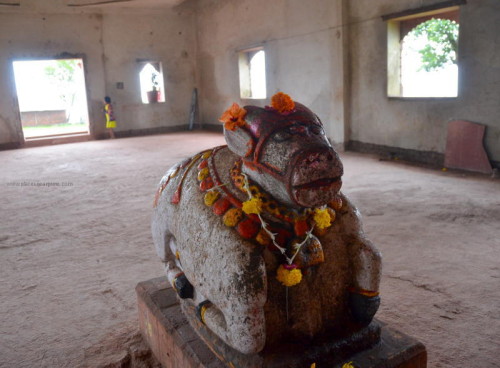 The temple was under renovation when i visited (if you have a pic of the renovated temple, pl do post in the comments). It is a simple one-roomed temple with a shrine and a Nandi. Outside the temple, there was a huge statue of a bull which excited the kids a lot. If you are in the area of khadakwasla, this is a good diversion to take.