Krishnabai temple near Panchganga temple – Old Mahabaleshwar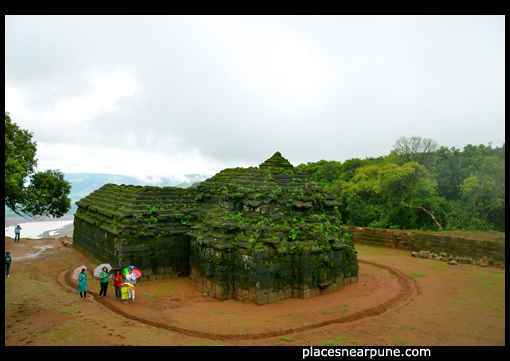 Almost everyone in Mahabaleshwar would know Panchganga temple, the temple where the waters of five rivers Koyna, Krishna, Venna, Savitri and Gayatri come together. But not many know about the Krishnabai temple, which is just a few hundred metres away. Krishnabai temple is supposed to be source of the Krishna river. The temple is quite old and surprisingly clean, in spite of being in ruins. But that is what makes it very photogenic.
Right behind the parking for the Panchganga temple, there is a small well-marked trail which takes you to the Krishnabai temple. The trail takes you through the woods, but the view from the temple would be something out of the blue. Truly, the best view has been reserved for the lord. In the photo below, you can see the other (and probably the most famous) view point, Kates Point, the one with the elephant shaped rock.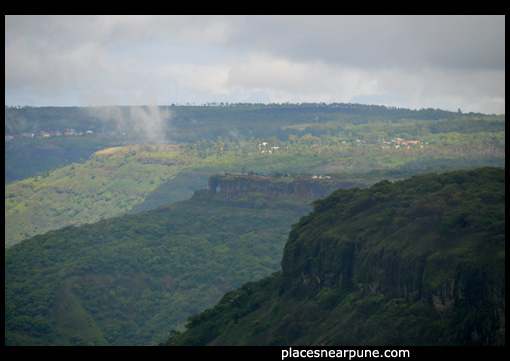 Location of the temple: The point A in the map is Old Mahabaleshwar. Switch to satellite view to see the Krishnabai temple at point B.
A visit to this temple, particularly in the monsoons will be very rewarding. The growth of moss on the temple walls and the panoramic view of the mahabalshwar range from the temple are something photographically very inviting. The water pouring from the mouth (first photo below) is supposed to be perennial (as mentioned by the priest there) and it flows into a pond which flows out as river Krishna.