Lions view point near Lonavala
Lions view point was easily the best part of my lonavala trip. The moment you reach the edge of the cliff after walking across the road, you just cannot avoid saying "wow!". The view is majestic and panoramic. You would see dozens of small waterfalls all over the place with one waterfall pretty prominent in the view. If you know what the waterfall which appears in the middle of the pictures above and below ( and know the way to reach it), do leave a comment.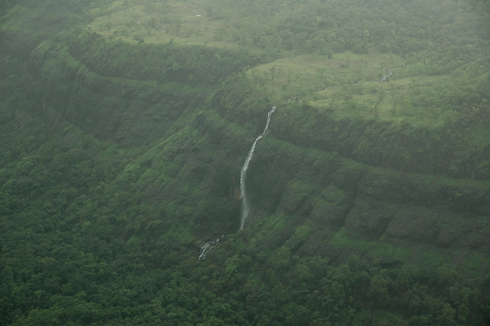 The wind is extremely strong at this place and it was quite thrilling to see many adventurous (or some may say foolhardy) people get close to the edge to get "that" living-on-the-edge photograph! On the left , you see a conical hill, which i came to know was referred to as the shiv-ling. Lions view point is a must-visit on a trip to lonavala.