Aba Bagul Garden near swargate
Pune may seem a very crowded city with chaotic traffic, but in the middle of all this chaos Pune has many small yet beautiful gardens. These gardens provide the much needed evening break. Aba Bagul garden is one such park. You wouldn't even notice this garden, but once you get inside it has got things for people of all ages.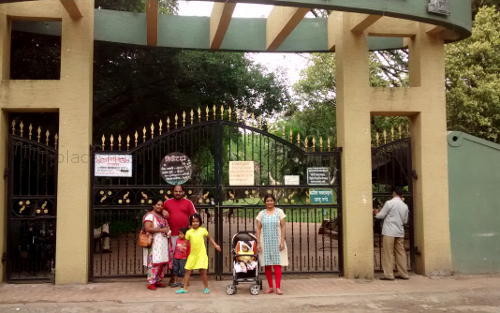 When we visited the Seven wonders park, we heard about this park but no one could direct us to it. Then, many months later i saw an article on this park. So, this came back on the radar. On our way back from Jarseshwar temple, we visited this park. The park closes during noon and opens at 4.30 pm. the part which i didn't like was that cameras are not allowed! I tried to reason it out with the guards, but they were just doing what they were told to do! Mobile cameras though are allowed. I have a long way to go in terms of mobile photography, so the photos on this post may not up to the mark 🙂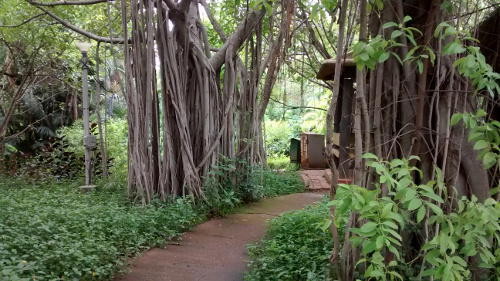 The park has many attractions. The most noticeable ones are the huge animal statues located all over the park. The kids loved these.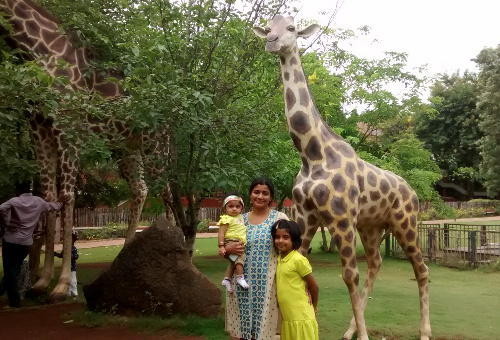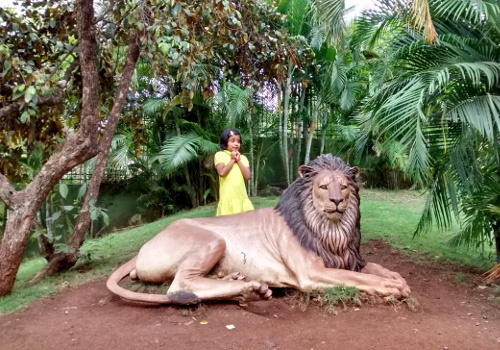 The park also has a "museum" dedicated to Pandit Bhimsen Joshi. A part of this museum houses many photographs under the banner of "100 years of Bollywood Cinema". This would be fascinating for any Bollywood lover. Unfortunately, no cameras were allowed inside.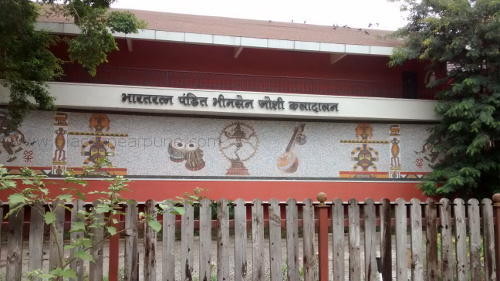 There is more to the park. There is a mirror maze on the first floor of the museum. This was not a patched up low budget one. The maze was very good and lot of fun. Akshara wanted to try the maze again and again. Easily the best part of the park. No cameras here too. a must visit! The park also has a musical fountain show, but the shows start at around 6.45 pm. We didn't hang around that long. You can combine a visit to this park with the seven wonders park. That way, you can cover both parks in the evening and then catch the musical fountain too. I have given the route to the park (from Magarpatta) below. The two destinations marked are this park and the seven wonders park.