New Year Weekend Trip to Daman
If you are looking for a good weekend trip out of Mumbai/Pune, Daman is a nice option. It has a bit of everything – a clean (and calm) beach, hangout place for families, free flowing alcohol (for those interested in wiling away the weekend drunk), nearby hill station (Silvassa), old forts and much more.
First a lesson in Geography! When we started research on places to go for the new year weekend, one of my friends suggested Daman & Diu, which was immediately lapped up by all as a visit to an Union Territory seemed as exotic as Kilimanjaro for all of us 🙂 And so began the process of finding out the details. A simple google search gave the usual suspects – Daman Fort (moti and nani), Diu fort and some gardens. Next, we moved to Google maps to plan the exact itinerary based on the distances. Having zoomed on to the forts in Daman, i next typed in Diu fort. I was in for a shock. the maps applications zoomed out and kep on scrolling westwards and over the sea (and lots of sea!) and finally zommed into the Diu fort. I kind of blamed it on google. It was then i realized that Daman & Diu, though being a single entity in terms of a UT are hundreds of kilometres apart – 600 kms apart by road and around 300 by sea! If you already knew this, be proud. If not, be happy that you learnt something new 🙂
Where is Daman and how to go there? Daman is to the north of Mumbai and it would take (approx) 3 hrs from Mumbai and around 7-9 hrs (depending on how much you get stuck in Mumbai traffic) from Pune.
Beaches in Daman: There are two beaches in Daman, Devka beach and Jampore beach. An amusement park is also there at Devka beach, but we found that most of the play-area items were broken or in a condition that you wouldn't want your kids to go near them. We went to Devka beach a little after noon and the water had receded a long way. This was the first time i had ever seen the effect of tides. I had never seen a low tide before. Devka beach is a very rocky beach and not considered safe for swimming or wandering into, particularly during high tide.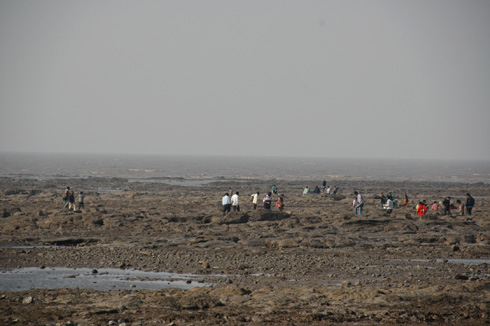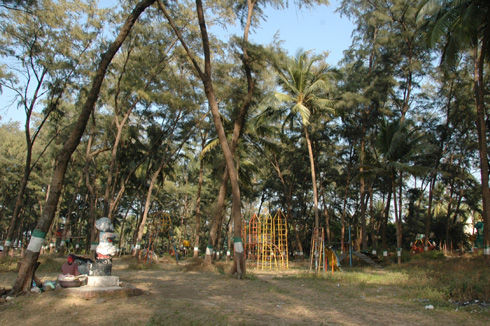 Jampore beach is a much better option. A very clean beach with soft sand, Jampore beach also has many sporty things to do. We went there early in the morning and the light was just beautiful. The water was still coming in slowly and it was amazing to watch this.
Mirasol lake garden, a few minutes drive from Devka beach, is a nice place to spend the evening with family and kids. There is also the Mirasol water park next to it. The lake garden is an artificial one with all the elements of so-called paradise – a lake, many bridges on it, boating and even a swan boat! There is also a toy train going around the garden.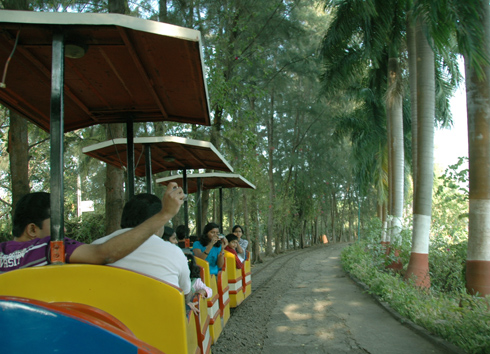 Daman is split into two by the Daman Ganga river- Moti Daman (big) and Nani Daman (Small), though Nani Daman is much bigger than the moti one! Moti Daman is entirely inside a fort, a beautiful one. Driving inside the fort is like driving inside a movie set. The portugese influence is very visible in the architecture in the dwellings inside the fort. Driving on the narrow road outside the fort will take you to the lighthouse. We went a bit late in the night, otherwise, you can climb up the light-house for a wonderful view of Daman. Jampore beach is close to Moti Daman. Both the sides are connected by a bride. You can also take a boat ride from one side to another.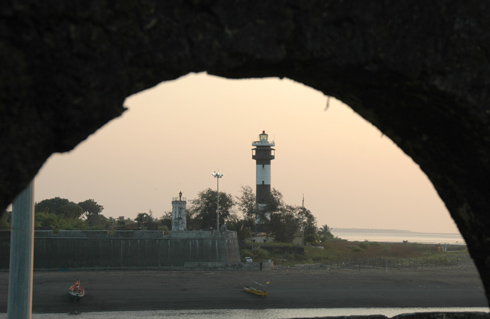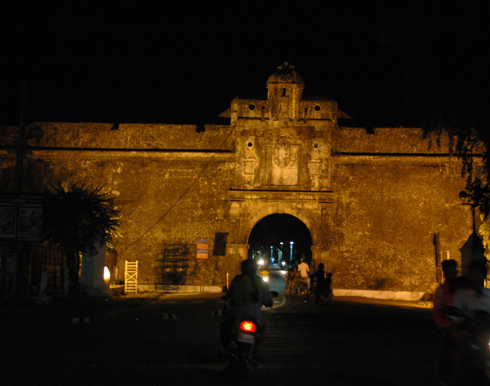 The pier/sea front on the Nani side is beautiful. The main highlight is the fort of Nani Daman right next to the river bank. The church of Our Lady of the sea is the main building inside the fort.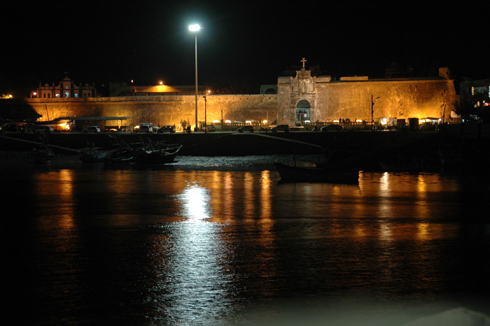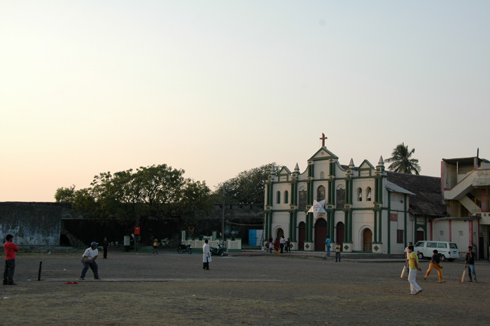 The boats anchored on the river banks change position based on the tide. When we were there (around evening), it was low-tide and all the boats appeared beached on the river bank.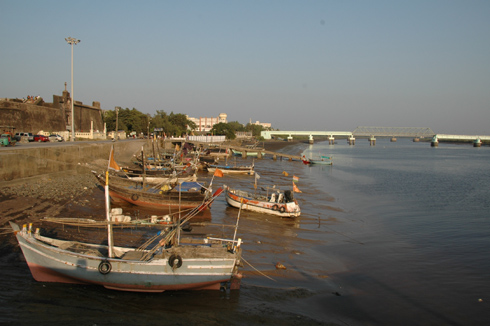 There are many sandbars which get exposed during low tide and you can take boat-trips to each of them. Depending on the distance you want to travel and also whether you want to get down on the sandbars (more time), the price ranges from INR 20 to around INR 50 per person. We just went for a short 15 min ride into the sea. The evening breeze was awesome and we also got good wide-angle views of both Moti and nani Daman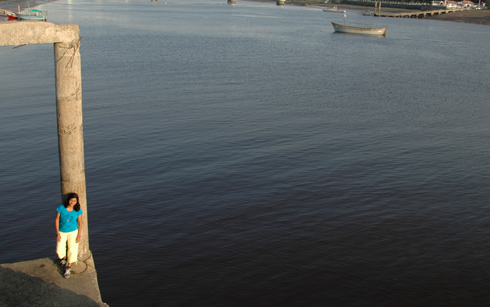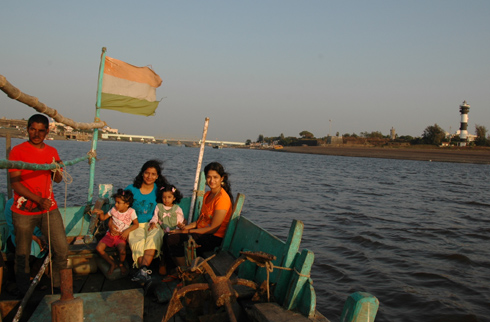 and of course, the last sunset of 2010 on the Arabian Coast. This should also go down as my first encounter with the Arabian sea as i don't remember anything from my only prior trip to Mumbai (when i was in 2nd class!)