Diwali Celebrations in Magarpatta City, Pune
Magarpatta City celebrates Diwali every year by lighting candles all along the inner circle and also by having a fireworks display. The fireworks display is very good and lasts for around 15 minutes. Today (Nov 3, 2010), we are going to have the fireworks/candle lighting within the city. Last year, i had gone to the terrace on Tower 2 for taking photographs of the fireworks. I had also taken my tripod for the long exposure shots. The view from the top was awesome. The fireworks were being lit from the top of the water tower at a distance which gave a good opportunity for wide shots including the other buildings.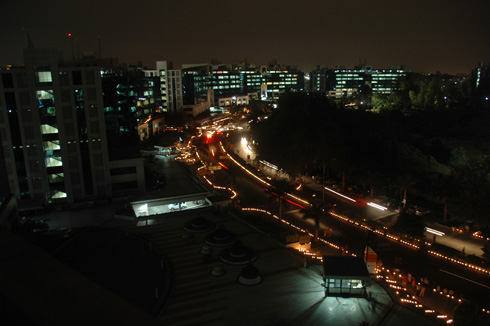 On the day of Diwali, we got together at a friend's place for the usual dose of sweets and savouries "imported" from the south! Akshara (below photos are from 2009, 1 yr ago) enjoyed the festivities and of course the photo requests from friends and family.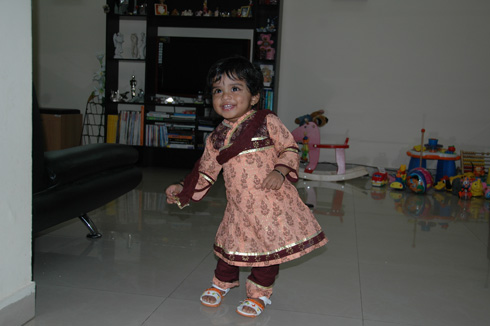 Akshara hadn't reacted too well to the cracker sounds on the day of the Magarpatta fireworks, so we restricted initially to the "softer" stuff like sparklers (Kambi Mathappu), Flower pots (busvaanam) and Wheels (Thara Chakkaram). Later when she got used a bit to the sound, the bigger and louder ones came out. Got some some nice photos too, in the light from the sparklers.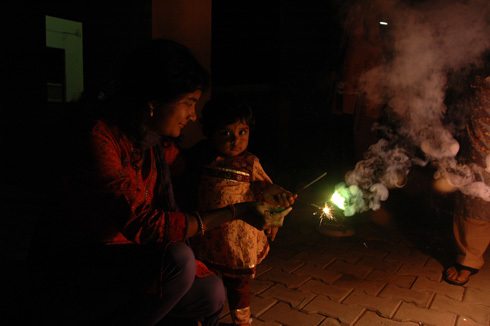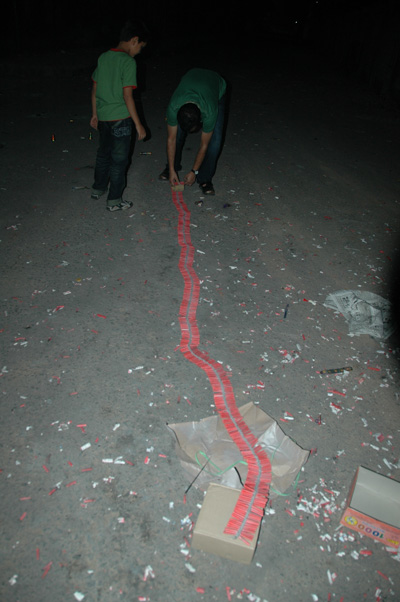 After we exhausted ourselves with the crackers, we started "forcefully" finishing off the remaining sparklers. Then i suggested guys to start "painting with light". The photos below are taken with a long exposure (10-30 seconds) while the person draws the shape. Why is it that people always start off with the heart shape when asked to paint something with sparklers? Then, people started trying their names and their spouse's and kid' with the warning from the wives that they wouldn't be allowed back into the house without them getting the name right 🙂 If you notice the last photo below, there is a gap between each letter. it is a single photo (no merging). Let me know how you think this photo would have been taken.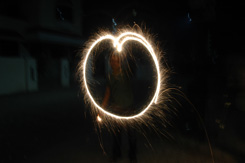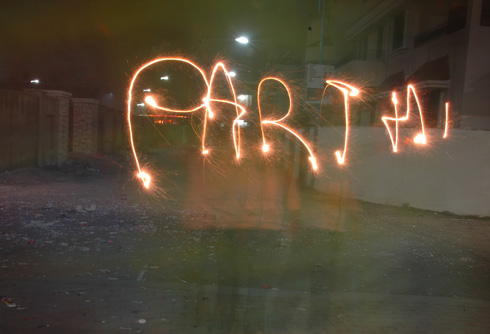 Looking forward to tonight's show in Magarpatta. Hoping to capture some good panorama's with the sweep panorama feature in my new camera (Sony DSC TX5).